Thx for stopping by at my music page. You are welcome to listen.
I'm an independent painter and musician from Bavaria/Germany, trying to fulfill my intrinsic tendency for original music with new solo projects, accompanied by modern latin-jazz and bossa-nova collaborations on the one hand and intuitive free jazz projects on the other.
Here you listen to some of my longtime musical collaborations and my current solo music. All this original music, either composed or improvised, is built on the basis of our shared attitudes in music, (he)art and soul. Thanks a lot to my brilliant friends and their collaborating.
Here is a small spotlight on SoundCloud:


•••••
'Silent Noise on Saturn' – our new album: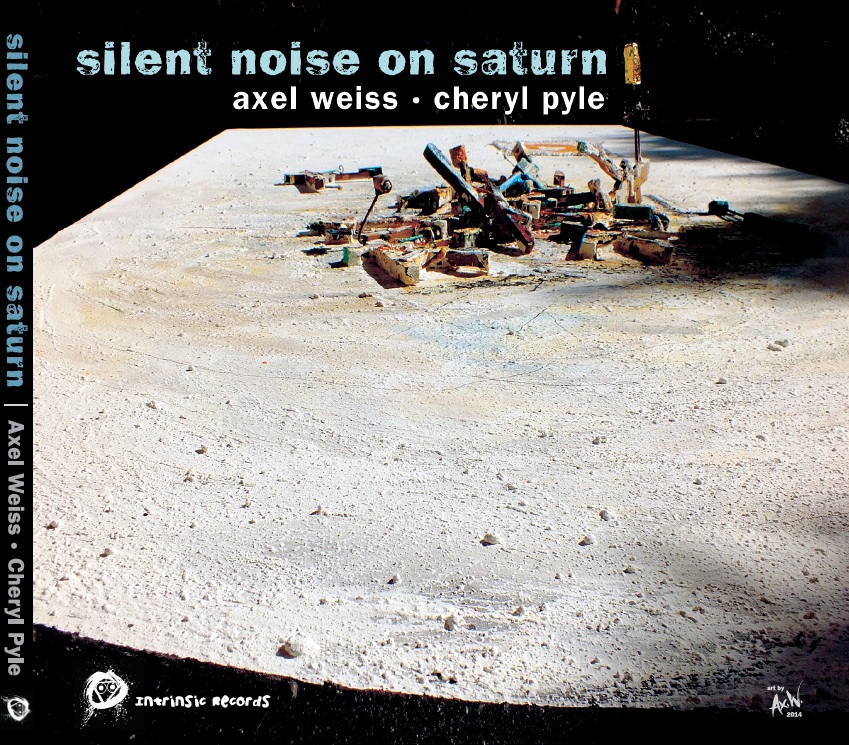 You are welcome to listen:
'Silent Noise on Saturn' – On our second album we continue the collaboration and 'FLOW'.
'Silent Noise on Saturn' consists of 12 compositions, explorations, improvisations and new intrinsic melodies interlaced in duo sound.
Cheryl Pyle – flutes • Axel Weiss – guitars, keys, strings, perc., whistling, mix, art
© intrinsic records 9/14
•••••

And here is 'FLOW' – our first international modern jazz album:
You are welcome to listen:
Cheryl Pyle (New York) – flute/voice/poetry, Oddrun Eikli (Oslo) – vocals/melody lines/lyrics,
Arne Hiorth (Oslo) – trumpet, Stan Z (Kamensk) – piano, Sean O'Bryan Smith (Nashville)
- electric bass, Axel Weiss (Obernbreit) – all guitars/ac.bass/rhodes piano/compositions/art.
© intrinsic records 9/12
•••
Here is the MUSIC on the networks:
Homepage (music):
www.weiss-haenitsch.de/AxW.html
Soundcloud:
♫ Axel Weiss
You Tube:
www.youtube.com/user/azzelweit
Fandalism:
http://www.fandalism.com/axw
Facebook:
www.facebook.com/AxelWeissMusicianProfile
Reverbnation:
www.reverbnation.com/axelweiss
The Jazz Network Worldwide:
www.thejazznetworkworldwide.com/profile/AxelWeiss
Homepage (art):
www.weiss-haenitsch.de
•••